Generator Transformer Protection:
Generator Transformer Protection – Protective relays, being component parts of electrical switchgear, should be closely associated with the control section of such systems, e.g. indicating and signalling systems. Thus the signalling and indicating systems must also be designed on a static basis.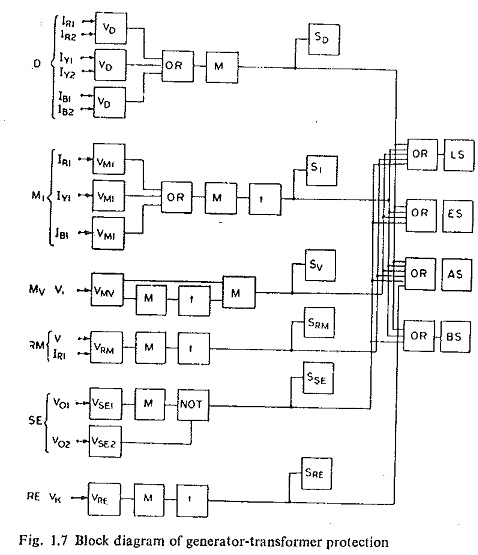 The plug in type modular chassis has been widely adopted already in electronic regulating and control equipment. These contain a self contained plug in section which consists mainly of a printed circuit with the appropriate circuit components as well as the front panel with setting scales, setting potentiometers and signalling elements. With the development of integrated circuits, these are being used more and more. In Generator Transformer Protection systems, several racks are combined into the hinged frame. The same procedure is adopted for protective relays as well.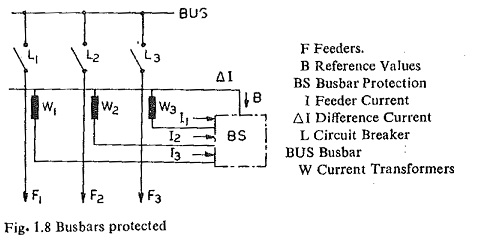 The future circuit breaker may also follow these lines of static deve­lopment and may ultimately be a static device.